Tonight I tackled the installation of the pedal mast and gearbox. Just another challenging job that I couldn't afford to mess up. First I had to cut a big hole in the boat where the Mitrpak right angle gearbox will go. The shaft in the photo runs between a pillow block inside the pedal mast, and out to a coupling to the gearbox. The lower 14 tooth cog will attach to it.
Next I did my best to line everything up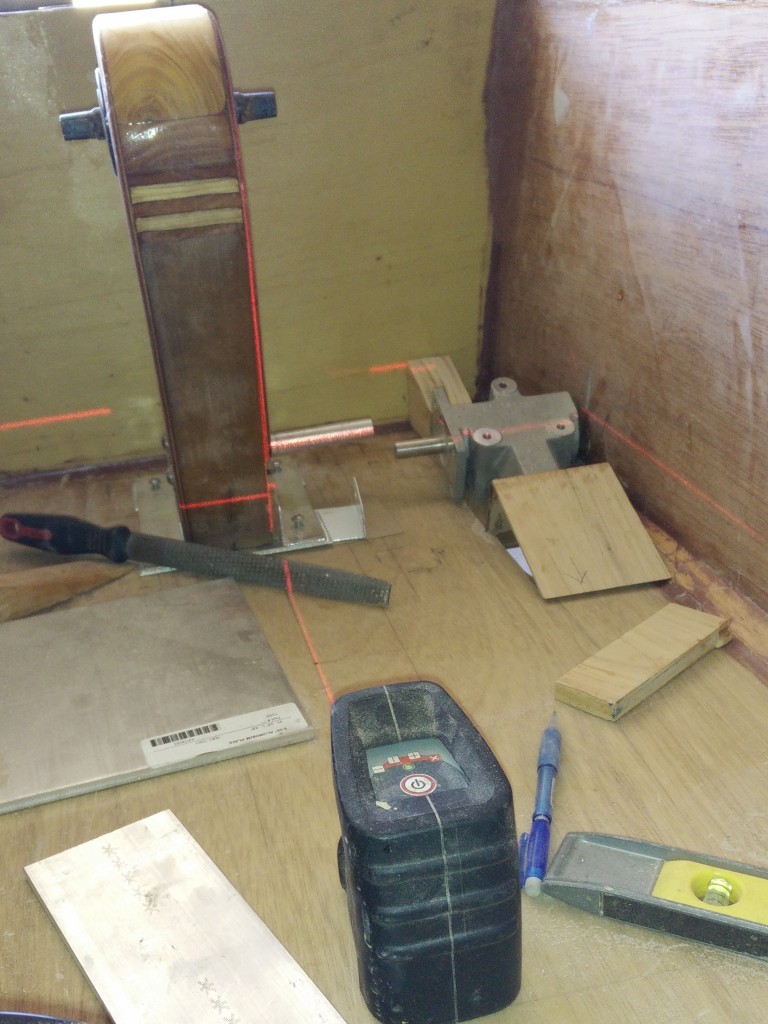 The prop shaft will actually run along the side of the boat. The hole is cut in the cockpit sole which hangs over the main hull about the width of the gearbox.
Here everything is epoxied into place. The Pedal mast aluminum plates are bedded in epoxy, and sitting on a little square of fiberglass. Tomorrow I will fiberglass over the top of the attachment plates for the pedal mast.